My boyfriend is the biggest Spidey fan, so for his birthday this year, I drew him this!
As a portrait artist, I draw a lot of faces which consists of many different peachy tones and other natural colors. I am constantly striving to grow as an artist, so I wanted to challenge myself to draw something completely outside of my comfort zone. My boyfriend is a Spidey fan, so I decided to draw Spiderman for his birthday. Here, I would like to show you some of my most important tips and tricks that I used when creating my Spider-Man drawing.
This choice was important to me. Since I wanted to create a portrait, I picked the movie poster from The Amazing Spider-Man 2.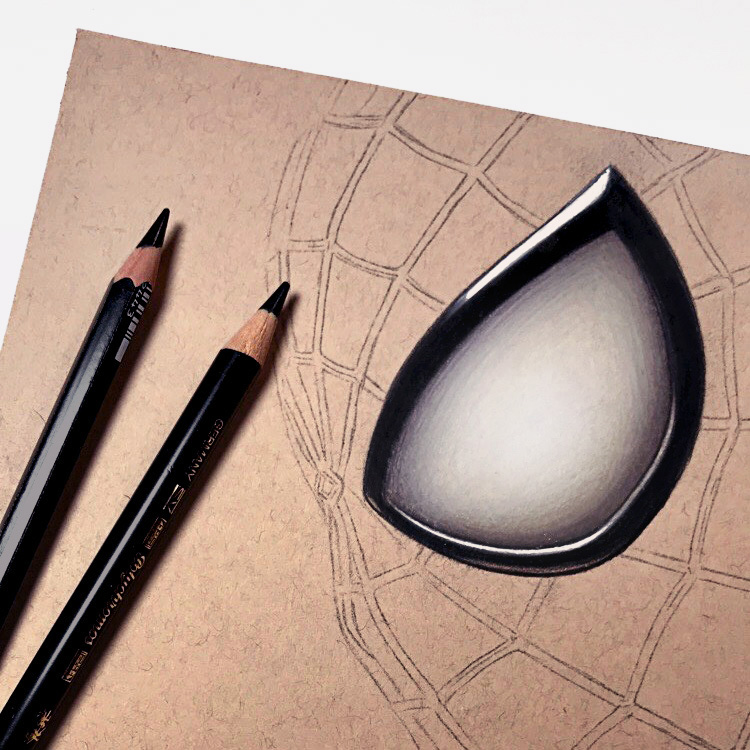 Your surface and materials can play an important role when creating your artwork. For my drawing, I used Caran d'Ache Luminance and Pablo colored pencils and my paper of choice was Toned Tan paper by Strathmore. My Spider-Man drawing started by creating an outline and then detailing the eye by adding in the bright white highlights and the darker shadows.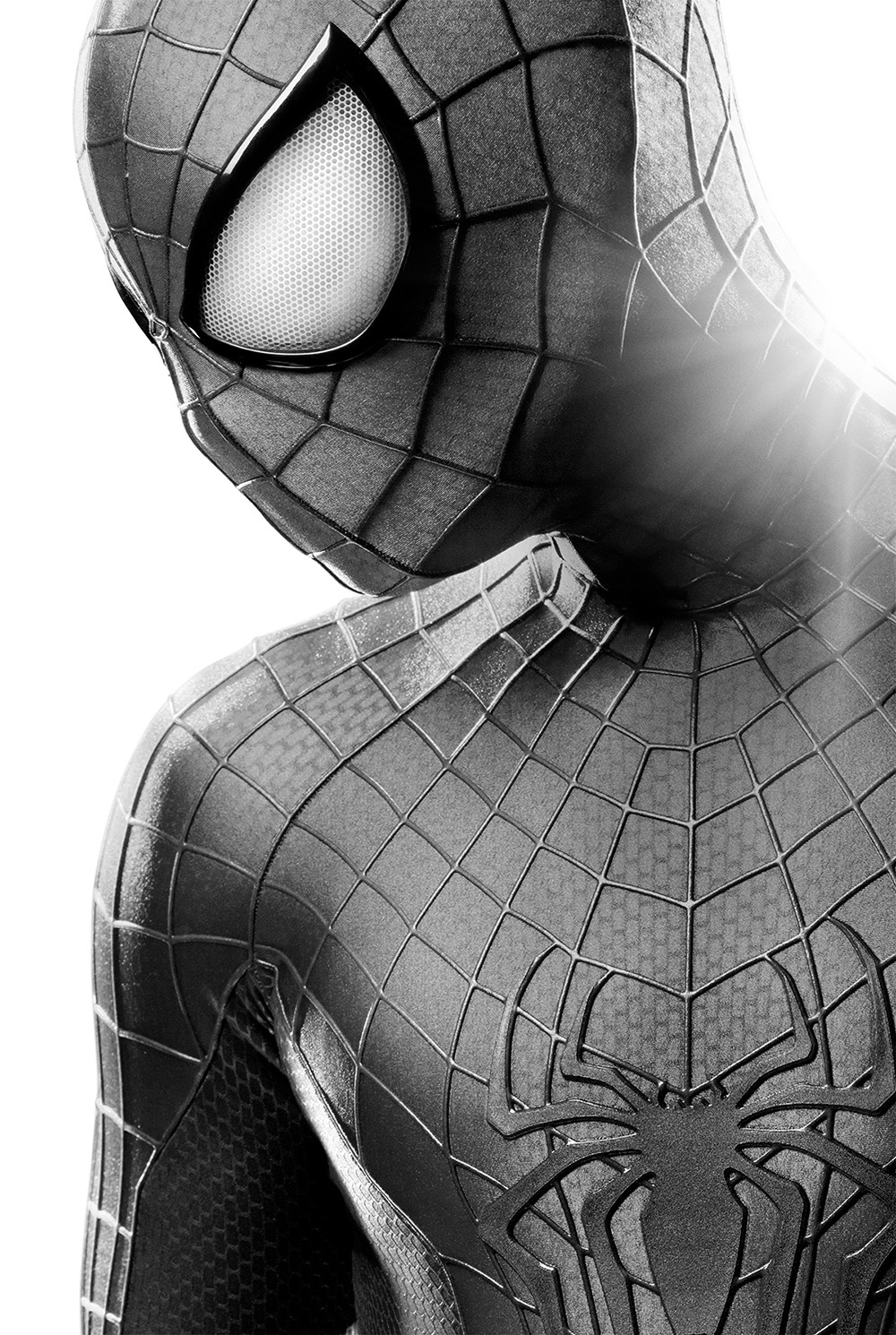 One trick I used to aid myself through my drawing was to create a black and white image of the photo reference. The black and white color scheme was useful because I could then differentiate between the shades of red and it helped me recognize which reds were lighter and which reds were darker.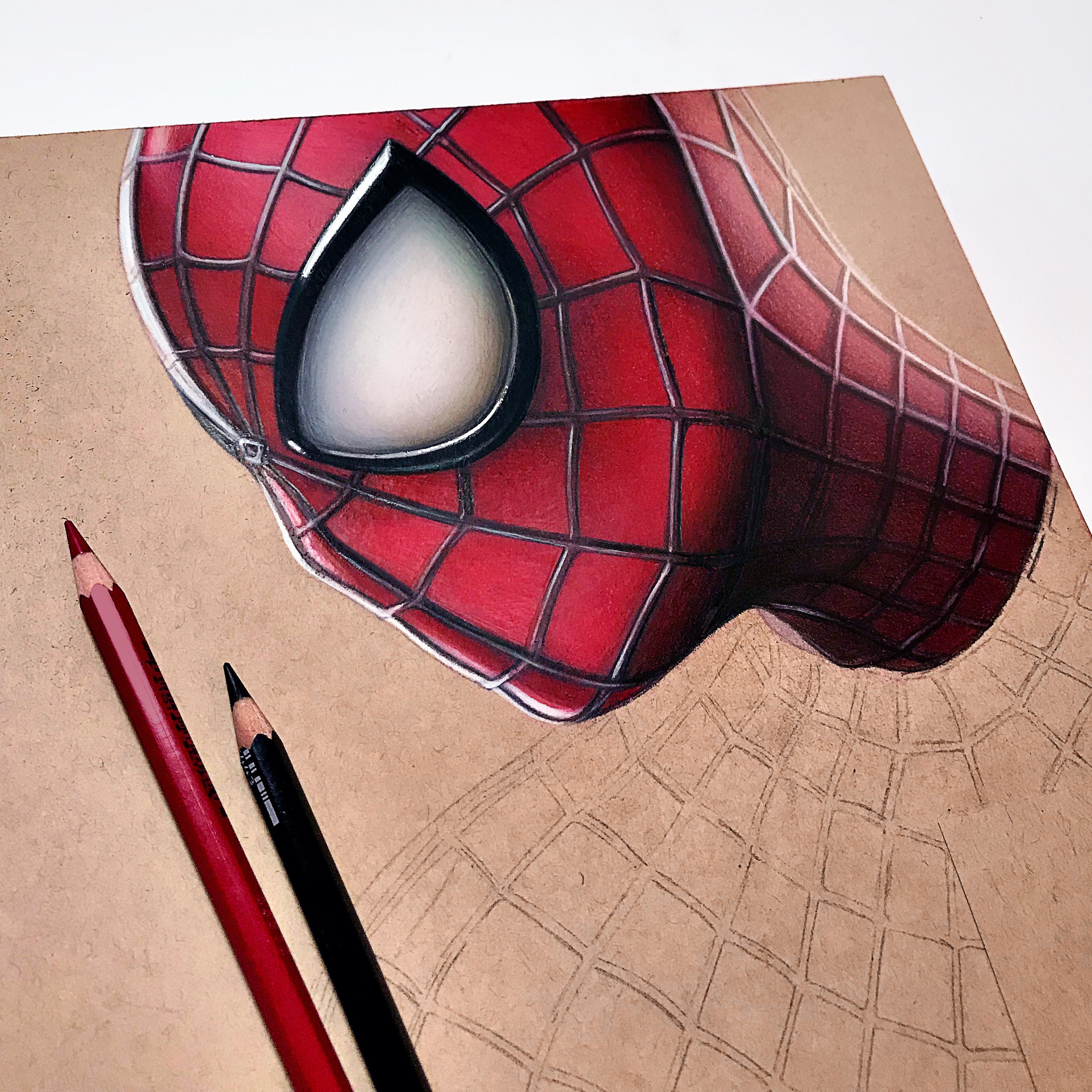 I started to add color to the portrait by starting with a base layer of red and then build up those shades of red by adding layers. When referencing my black/white version, I would add darker shades of red, brown, and black over top of areas that had deeper shadows to really add depth and give my drawing the Spidey look! For a more in depth look of how I completed this drawing from start to finish, check out the full video time lapse down below.